Amazing Views
Uniquely Alaskan
Denali (also known as Mount McKinley, its former official name) is the highest mountain peak in North America, with a summit elevation of 20,310 feet (6,190 m) above sea level. Denali rises about 18,000 feet (5,486 m) from its base, exceeding Everest's 12,000 feet (3,658 m) vertical rise from base at around 17,000 feet (5,182 m). Denali is the third most prominent and third most isolated peak after Mount Everest and Aconcagua. Located in the Alaska Range in the interior of the U.S. state of Alaska, Denali is the centerpiece of Denali National Park and Preserve.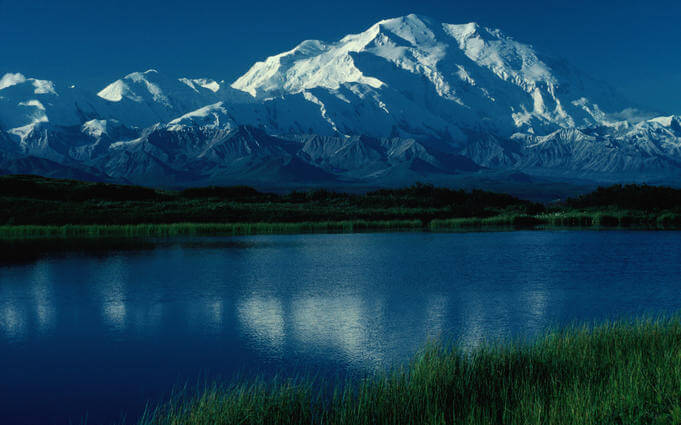 Activities
So much to see and do!
ALASKA RAILROAD
The Alaska Railroad extends from the south of the state of Alaska to Fairbanks (passing through Anchorage), and beyond to the interior. It carries both freight and passengers throughout its system, including Denali National Park.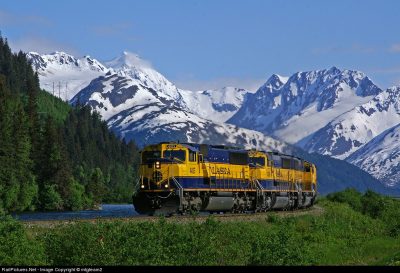 DENALI NATIONAL PARK
This national park and preserve is located in Alaska Interior, centered on Denali, the highest mountain in North America. Denali's landscape is a mix of forest at the lowest elevations and is also home to tundra at middle elevations, and glaciers, rock, and snow at the highest elevations.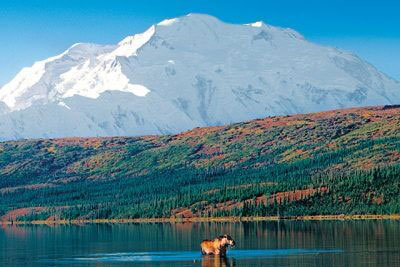 RAFTING
Enjoy family scenic tours or thrilling whitewater adventures along many of the rivers near Denali.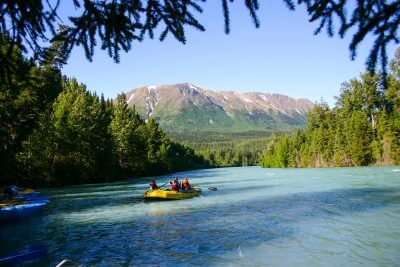 FLIGHSEEING
One of the more dramatic ways to tour Denali is from the air. Visitors can take in the landscape – soaring over foothills, glaciers, up to the rugged peaks of the Alaska Range.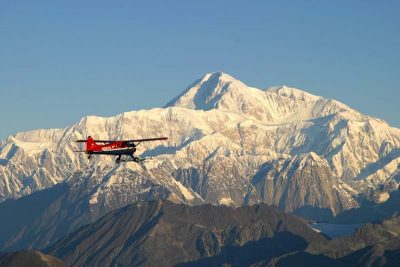 ATV RIDING
Enjoy guided trips through Alaska's scenic backcountry riding ALL Terrain Vehicles within view of the majestic mountains, streams and glaciers.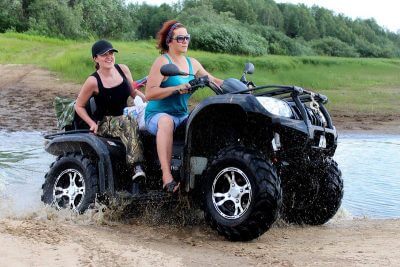 ZIPLINING
Zipline through the trees, immerse yourself in a beautiful Alaskan rainforest, and feel the mountain breeze as you soar through the towering old-growth treetops.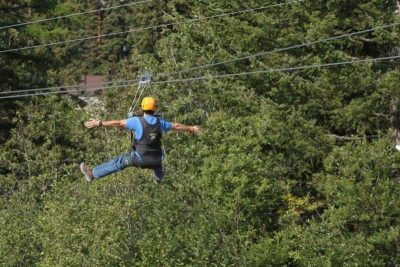 Additional Information
There's More!
Private vehicles are not allowed past 15 miles inside the Park entrance. The best way to see Mt. Denali and especially wildlife is by bus. Bus rides to Toklat River go 55 miles up the Park road. Eielsen Visitors Center is at mile 66 and Wonder Lake is at mile 85. The Wonder Lake trip is about 12 hours round-trip. There are 39 species of mammals in the Park. You will have a very good opportunity to see one or more of the big five; Grizzly Bears, Moose, Caribou, Dall Sheep and Wolves. You can obtain bus tickets there or reserve tickets prior to your visit (recommended). Complete bus information can be found here.
Ranger guided discovery hikes or day hiking
Dog Sled demonstration
Ranger Program
See the Denali National Park Visitors Center
Wilderness Access Center
Horseshoe Lake Hike
Outside the Park there are many activities such as White Water River Rafting on the Nenana River.  Atv rides, Jeep rides, Dog Sled demonstrations, Zip-Lining, Hay Rides, Golfing and more.
Healy and Denali are located in the Alaska Range. It has snowed here on the 4th of July so it is hard to say what the weather will be when you visit. Generally speaking June is a rainy month, July and the first week of August can be warm and quite nice. In August the daylight begins to shrink and it begins to get cool to cold especially when the sun goes down. Layer your clothing and have some raingear.
There is a large grocery store in Healy with a full deli. There are four restaurants, a brewery and a couple food trucks in town. Ten miles South of Healy is the Denali Business District. There you will find dozens of places to eat and shop.
The town of Healy has a bank, medical clinic, State Trooper office, Borough government office and two gasoline stations. Other services are here along a one mile stretch of the George Parks Hiway beginning at Milepost 248.6.